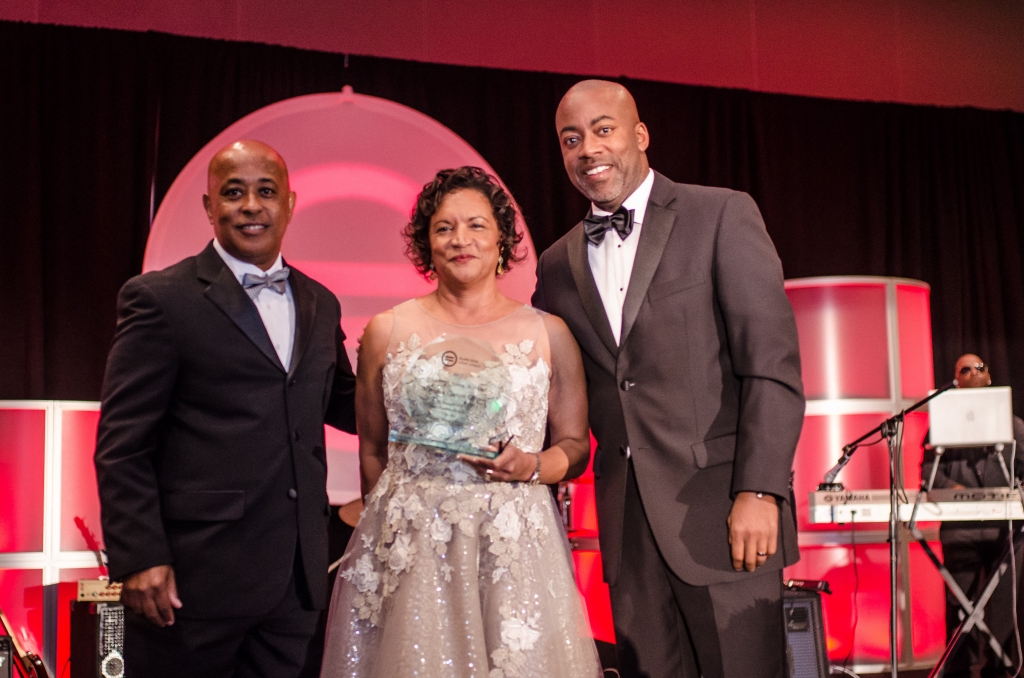 Town Lake Chapter member Machree Gibson received the Austin Area Urban League's distinguished Whitney M. Young Jr. Award at its 2017 Equal Opportunity Day Gala. Mr. Young was the executive director of the National Urban League from 1961 to 1971 and focused on gaining equality for black people in business and politics and on improving communities for the urban poor. The organization commended Gibson for her work advocating for equal opportunity.  
Gibson is a lobbyist and attorney with The Graydon Group and represents a broad range of clients, including corporations, trade associations, governmental entities and other organizations in legislative and administrative matters before the Texas Legislature and various state agencies.
She began her career working in the Texas capitol as a freshman attending The University of Texas at Austin in 1979. While at UT, and later The University of Texas School of Law, she honed her legislative skills by working in the Texas House of Representatives and the Texas Senate. After serving as Governor Richards' Legislative Director to the Senate, she was appointed Assistant Secretary of State overseeing the day to day operations of the agency.
In 1988, Gibson became a charter member of the Town Lake Chapter of The Links, Incorporated where she served in various leadership capacities on the executive board. She chaired the Scholarship Committee for 5 years, awarding a $20,000 scholarship each year to outstanding black college students.
Gibson was elected the first African American female president of the Texas Exes in 2010 – 2013. She's also the recipient of several accolades and awards, including The Heman Marion Sweatt Legacy Award, Outstanding Young Texas Ex Award, The University of Texas at Austin Community Leadership Circle Award, and The Legislative Black Caucus Award just to name a few.
She has been married to her husband Michael for 36 years and has two adult children.