OUR MISSION:



Friends Transforming Communities through Service.
LEADERSHIP.
SERVICE.
IMPACT.
RECENT NEWS
Join the Town Lake (TX) Chapter of The Links, Incorporated in celebrating A Night on Bourbon Street on Saturday, February 15, 2020, at the Hotel Van Zandt located at 605 Davis Street. Experience an evening of [...]
The Town Lake (TX) Chapter awards a $20,000 scholarship ($5,000/year) to a graduating African American High School Senior from an accredited high school in the Austin metropolitan area.  The Town Lake (TX) Chapter will review [...]
Link to Voyage Houston Interview Website: centeredcounselingtx.com Email: centeredcounselingtx@gmail.com Podcast with Loni Swain: https://www.loniswain.com/podcast Scroll to select...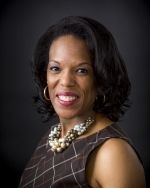 Town Lake (TX) President's Message



As you can see, we are group of women who are committed, engaged, and intentional about making a difference in our community. Town Lake members are part of a chain of friendship and service making an impact all over the world.
Dominique Isaac Williams – President, Town Lake (TX) Chapter
Help Support the Town Lake (TX) Chapter Programs