OUR MISSION:



To positively impact the lives of culturally diverse citizens in the greater Austin community in the areas of education, health awareness, the arts and STEM.
LEADERSHIP.
SERVICE.
IMPACT.
RECENT NEWS
Check out another Changing the Story Gala Honoree, Chiquita Watt-Eugene from the African American Youth Harvest Foundation https://aayhf.org/ in Austin, Texas earlier this month! Dr. Chiquita Watt Eugene is currently the Citywide Manager for Youth & Family [...]
Congratulations to Town Lake (TX) Chapter member Dr. Daina Ramey Berry, who was honored with the 2018 Robert W. Hamilton Book Author Award from the University of Texas for her book The Price for Their Pound [...]
Town Lake (TX) Chapter of The Links, Incorporated members Danielle Carroll-Chair, Lisa Newman, Shawne Dickerson, Kizzy LeJay, Anje Watkins, Rakima Parson, Tammie Brown and Felicia Herring volunteered in Austin, Texas at the National Alliance on Mental [...]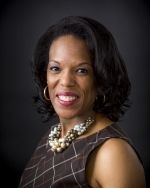 Town Lake (TX) President's Message



As you can see, we are group of women who are committed, engaged, and intentional about making a difference in our community. Town Lake members are part of a chain of friendship and service making an impact all over the world.
Dominique Isaac Williams – President, Town Lake (TX) Chapter
Help Support the Town Lake (TX) Chapter Programs