OUR MISSION:



To positively impact the lives of culturally diverse citizens in the greater Austin community in the areas of education, health awareness, the arts and STEM.
LEADERSHIP.
SERVICE.
IMPACT.
RECENT NEWS
Town Lake (TX) Chapter members enjoying a day of sisterhood and service on Saturday, September 15, 2018 as they prepared a hot meal for families residing in the Ronald McDonald House Charities of Central Texas (RMHC).  [...]
THE EXECUTIVE DIRECTOR OF INTERFAITH ACTION OF CENTRAL TEXAS HAS BIG IDEAS ABOUT FAITH IN THE METRO AREA.   Raised in Trinidad, a haven of ethnic and religious diversity, Simone Talma Flowers has always felt [...]
Town Lake (TX) Chapter of the Links, Incorporated members and children joined in Friendship and Service for a Get-Out-The-Vote Postcard Event for our RACE (Raising Awareness for Civic Engagement) program. #GetOutAndVote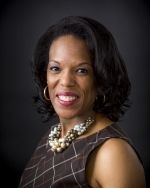 Town Lake (TX) President's Message



As you can see, we are group of women who are committed, engaged, and intentional about making a difference in our community. Town Lake members are part of a chain of friendship and service making an impact all over the world.
Dominique Isaac Williams – President, Town Lake (TX) Chapter
Help Support the Town Lake (TX) Chapter Programs