OUR MISSION:



Friends Transforming Communities through Service.
LEADERSHIP.
SERVICE.
IMPACT.
RECENT NEWS
Link to Voyage Houston Interview Website: centeredcounselingtx.com Email: centeredcounselingtx@gmail.com Podcast with Loni Swain: https://www.loniswain.com/podcast Scroll to select...
The girls of Bertha Saddle-Means Young Women Leadership Academy had the opportunity to attend a First Lego League Camp in November 2019.  Learning out robotics, astronauts and many other STEM-related activities under the leadership of [...]
Check out Town Lake (TX) Chapter of The Links, Incorporated VP of Programs and The Links, Incorporated Editor Maya Smart Reports as she graces the cover and pages of Austin Woman Magazine.  She expands her reach by giving back through literacy advocacy [...]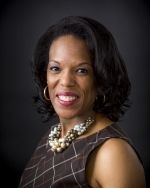 Town Lake (TX) President's Message



As you can see, we are group of women who are committed, engaged, and intentional about making a difference in our community. Town Lake members are part of a chain of friendship and service making an impact all over the world.
Dominique Isaac Williams – President, Town Lake (TX) Chapter
Help Support the Town Lake (TX) Chapter Programs