OUR MISSION:



To positively impact the lives of culturally diverse citizens in the greater Austin community in the areas of education, health awareness, the arts and STEM.
LEADERSHIP.
SERVICE.
IMPACT.
RECENT NEWS
The Town Lake (TX) Chapter of the Links, Incorporated congratulates our chapter members, their spouses and family members on their selection in the Austin Business Journal Top Lawyers and Legal and Civic Pro Issues. Congratulations [...]
The Town Lake (TX) Chapter of The Links, Incorporated was honored to receive the 22nd Lighthouse Award on March 10, 2019, from RecognizeGood Executive Director Joel Coffman, for the chapter's exemplary contributions in enriching the Austin community for [...]
Dr. Dominique Isaac Williams, MD was honored on February 16, 2019, by the local chapter of the National Sorority of Phi Delta Kappa, Incorporated on Saturday, February 16, 2019, for her service in the field [...]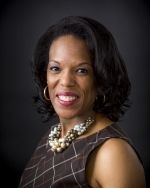 Town Lake (TX) President's Message



As you can see, we are group of women who are committed, engaged, and intentional about making a difference in our community. Town Lake members are part of a chain of friendship and service making an impact all over the world.
Dominique Isaac Williams – President, Town Lake (TX) Chapter
Help Support the Town Lake (TX) Chapter Programs