The Town Lake (TX) Chapter of The Links, Incorporated extends a heartfelt thank you to our Sponsors and all who made "Race and Social Justice: The Search for Solidarity in Austin" a huge success! The dialogue by community leaders was engaging, eye-opening, and thought-provoking. The willingness of the panelists to share their expertise and knowledge helped make our Social Justice Forum memorable.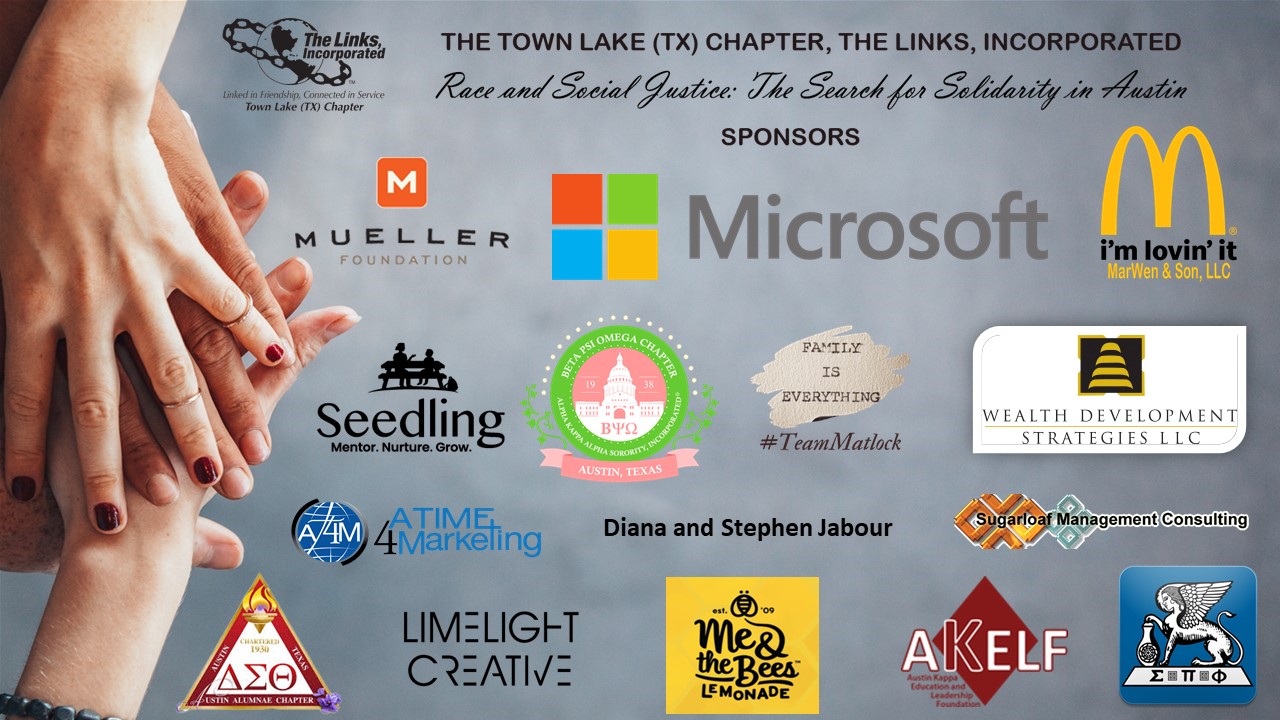 Of course, the forum would not have been a success without our panelists. A special thank you goes out to our panelists for their invaluable contributions and openness as we tackled the subject of Race and Social Justice in Austin.
Steve Adler, Mayor of Austin

Dr. Stephanie Elizalde, Superintendent of Austin Independent School District (AISD)

Troy Gay, Chief of Staff, Austin Police Department

Jan Goss-Gibson, CEO, Civility Consulting

Robin Henderson, Assistant Chief of Police, Austin Police Department

Chas Moore, Executive Director, Austin Justice Coalition
All proceeds benefitted the Central Texas Food Bank, the Town Lake Chapter's $20,000 annual Scholarship Fund, and The Links Foundation, Incorporated. Your continued financial support will directly impact the Greater Austin Community, thereby transforming the lives of so many. Donations are appreciated and accepted by using the button below.